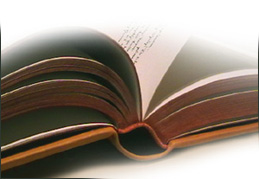 The exhibition
"Scripta manent III"
(writing remains)
with the concurrent conference
organized by the Estonian Association of Designer Bookbinders
continues the tradition of international exhibitions of artistic bookbinding in Estonia.
This time the books will be exhibited in the Estonian Museum of Applied Art and Design at Lai Street 17 in Tallinn. The exhibits are based on pieces of children's creative writing from the Sten Roos fairytale competition and the magazine "Good Child". The young authors of the selected 22 fairytales were 7 to 15 years old pupils at the moment of writing.
The collection "The Best Thing in the World"
(the title was borrowed from Heiki Int, one of the authors) has been printed in 300 numbered copies.



The fairytales and poems written by children give us a vivid picture of life in Estonia. The pleasant humour and sharp irony of the youth, the mixing of traditional fairytales and the creating of brand-new ones have offered inspiration to 130 artists from 17 countries (Finland, Sweden, Germany, Belgium, the Netherlands, Switzerland, Italy, United Kingdom, Norway, Russia, Lithuania, Latvia, U.S.A., Brazil, Japan, Iceland and Estonia).
Unique symbioses have been born from joining the children's creation with the artists' visions - bookbindings that offer the beholders surprise through the variety of accomplishments and interpretations, endless design possibilities in the "customarily conservative" considered field of art, that is the art of bookbinding.
The exhibition is opened from June 1st to October 2nd, 2005. The display should be interesting for both children and adults. It is exciting to see the effect of various materials like leather, paper, glass, metal, rubber, wood or plastic upon a book; how thread, wire or fine needlework have been used in binding; how brilliantly the children and adults have illustrated the texts.
With this event we'd like to present you high-level art of bookbinding, simultaneously paying attention to the writing child who wants to think and is capable of creative thinking. The aim is to encourage the visitor of the exhibition to take time to think about miscellaneous forms of culture and, in connection to that, about the permanent values of life.


Sirje Kriisa
Estonian Association of Designer Bookbinders
Head of the board