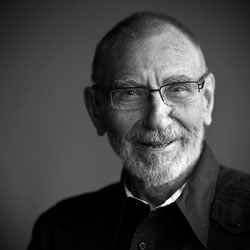 Photo by Kaupo Kikkas


The Estonian composer Veljo Tormis has preserved the song heritage of peoples in the area from Estonia round through Karelia and towards Finlandia, peoples whose languages and songs have all but disappeared. However this is no mere ethnomusicological exercise, but an imaginative gesture which evokes the musical essence of these cultures.
The music of Veljo Tormis taps the most ancient of roots in a fluid, powerful idiom, and offers a fascinating counterpart to the work of another Estonian composer, Arvo Pärt.
Conductor Paul Hillier
(for the CD "Forgotten Peoples")




Composer Veljo Tormis:
"I do not use folk song, it is folk song that uses me. To me, folk music is not a means of self-exspression; on the contrary, I feel the need to express the essence of folk music, its spirit, meaning, and form. I belive the runic songs to be the highest achievment and most original phenomenon of Estonian culture. But today, runic song has ceased to exist as a component part of the Estonian way of life. Through modern art forms, I try to expose the originality and meaning of runic song,
Eternal is the great circle of life,eternal are the life events repeating in their own way with each passing age."